FriendlyCaptcha instead of Google reCaptcha
It is impossible to imagine most websites without forms. Whether it's a registration form or a contact form, the aim is always to record the user's input and to do so as simply and logically as possible.
Unfortunately, a form also brings in a lot of spam and is an excellent target for various malicious attacks. The solution is usually a captcha.
Google reCaptcha and others
These captcha can look very different, from the classic maths problem, to symbols, to a simple box to click on. Especially this box to click is my personal favourite.
The privacy and barrier problem with Google reCaptcha
However, in addition to the click box, it often also contains an image puzzle and the connection to Google is established. The image puzzle is not barrier-free and the connection to Google is not data protection compliant according to the GDPR.
The Friendly Captcha solution
Therefore, I was looking for another solution that is both data protection compliant and accessibility friendly. And, of course, it should cost little or nothing.
During my search, I found Friendly Captcha.

In my opinion, Friendly Captcha has several advantages:
Company in Germany, with different servers worldwide for the API.
Data protection compliant, as no user data is stored and no cookies are set.
Directly when the form is called up, it is automatically verified via JavaScript that it is a real user, so the user does not even have to click a checkbox
There are ready-made plug-ins for WordPress, Joomla, Magento and TYPO3
The code is completely open source and is licensed under MIT.
And for private small sites it is also free of charge.
Installation in WordPress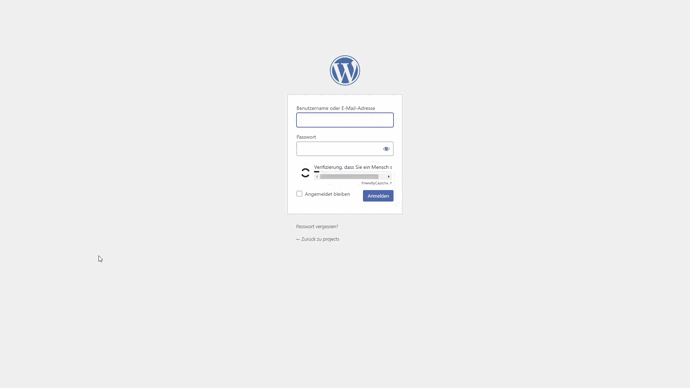 The installation is very easy. Simply install the WordPress plugin as usual via the backend. After activating the plugin, you only have to enter the sitekey and the API key and set the checkboxes in which forms it should be relevant. That is all.